E-commerce has become a revolutionizing force in the 21st century. Just 20 years back, the thought of ordering anything while being within the comfort of your home might have sounded ridiculous to many. 
The future is now, and the number says it all. By the end of Q2 in 2019, the American online buyer has already spent about $140 Billion. If the statistics are any indication, then the American eCommerce industry is expected to reach a valuation of $ 700 Billion by 2021. 
Even with such exceptional sales numbers, 80% of new eCommerce businesses end up in failure. Bad web and eCommerce mobile apps design is the leading cause of brands being unable to retain customers and create a loyal fanbase in their respective niche. 
Loyalty Matters
Just like any other relationship, the relationship between a customer and a brand is built on the foundation of trust and reliability.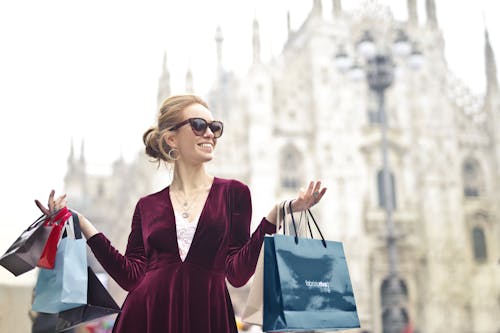 Ecommerce is not just about attracting new customers, it is about creating a brand people love to come back to. As the numbers suggest, 63 Million online shoppers returned to the stores they had bought from previously in the past 12 months. 
This is a clear indication that there is real money to be made by keeping your customers loyal. Ecommerce businesses need to incentivize loyalty to their brand. 60% of American online shoppers agreed that; "Once they find a product or brand they like, they stick with it".  
Designing a Store that People Love
Creating an online store that people love is the most important part of eCommerce after logistics. Designers have their work cut out for them, as they only have about 50 Milliseconds to make an impression. If customers do not have a good impression of your store for the first time, chances are they will bounce off your website, let alone purchase anything.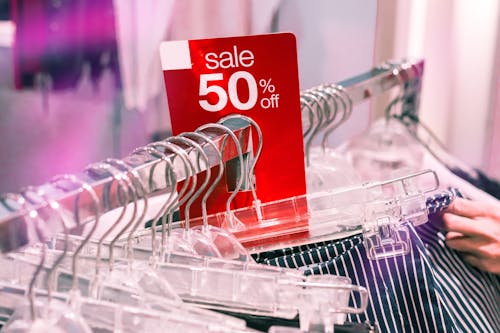 Your online store needs to go beyond just the decoratives. You need to provide your customers with functionality. Quintessentially, your store needs to be built on the idea to provide your user a fluid UI & UX.
Safe & Secure –

In order to build love & loyalty, you need to start with trust. By using security features like; 'Two-Step Verification & SSL Certificates' in your

eCommerce mobile apps

. You extend an olive branch to your users, making them feel safe about their data.  
Reviews –

82% of online shoppers said they

consult reviews before making a purchase

. It would be foolish for eCommerce businesses to not include user-generated reviews to increase the authority factor.
Offers –

Incentivise your customers signing up process. Offering them discount coupons for providing user data can be a big win for eCommerce businesses. 
Mobile is Key –

Online mobile transactions

have increased a whopping 53% compared to the desktop. It is important for you to have eCommerce mobile apps

, as not everybody will reach & pay you via the desktop. 
Shipping & Returns

– Every Amazon product has two-day shipping and easy returns. As the biggest player on the market, they set a lot of expectations from the user's perspective. If you want to compete and thrive in the cut-throat market of eCommerce. 69.57% of

online shoppers abandon

their carts at checkout for multiple reasons, you don't want that to happen to yourself. It is the need of the hour, to offer your customers more convenience than your competitor. 
In Conclusion: Put the User First
An online store that prioritizes the user and its needs first will always win the battle of customer loyalty. It is only natural for customers to go for brands that provide them with high-quality product images, clear to read instructions, easy to find reviews with convenient shipping & returns policies, along with special offers and mobile-friendly payment options. 
It is important for designers while creating an E-commerce platform for business owners to put the needs of the user first, now and always.